Congratulations Are In Order!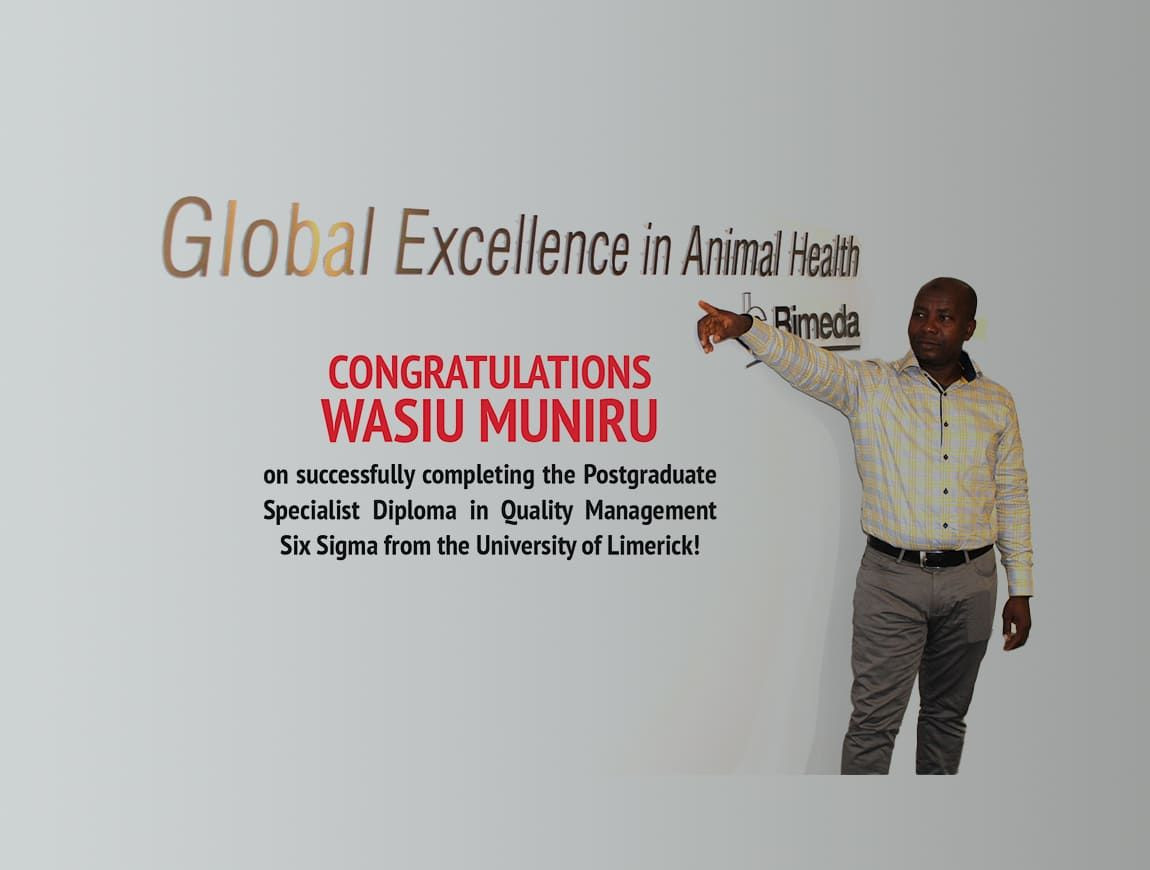 Learning and accountability are core elements of our culture at Bimeda and we are always pleased to see members of the Bimeda team embracing these values.
With this in mind we'd like to congratulate Bimeda Ireland's Senior Project Engineer Wasiu Muniru, for successfully completing a Specialist Postgraduate Diploma in Quality Management Six Sigma from the University of Limerick.

Well done Wasiu on all your hard work, your commitment to learning and your success.