Bimeda Launches Apple-Flavoured Flunixin Oral Paste For Horses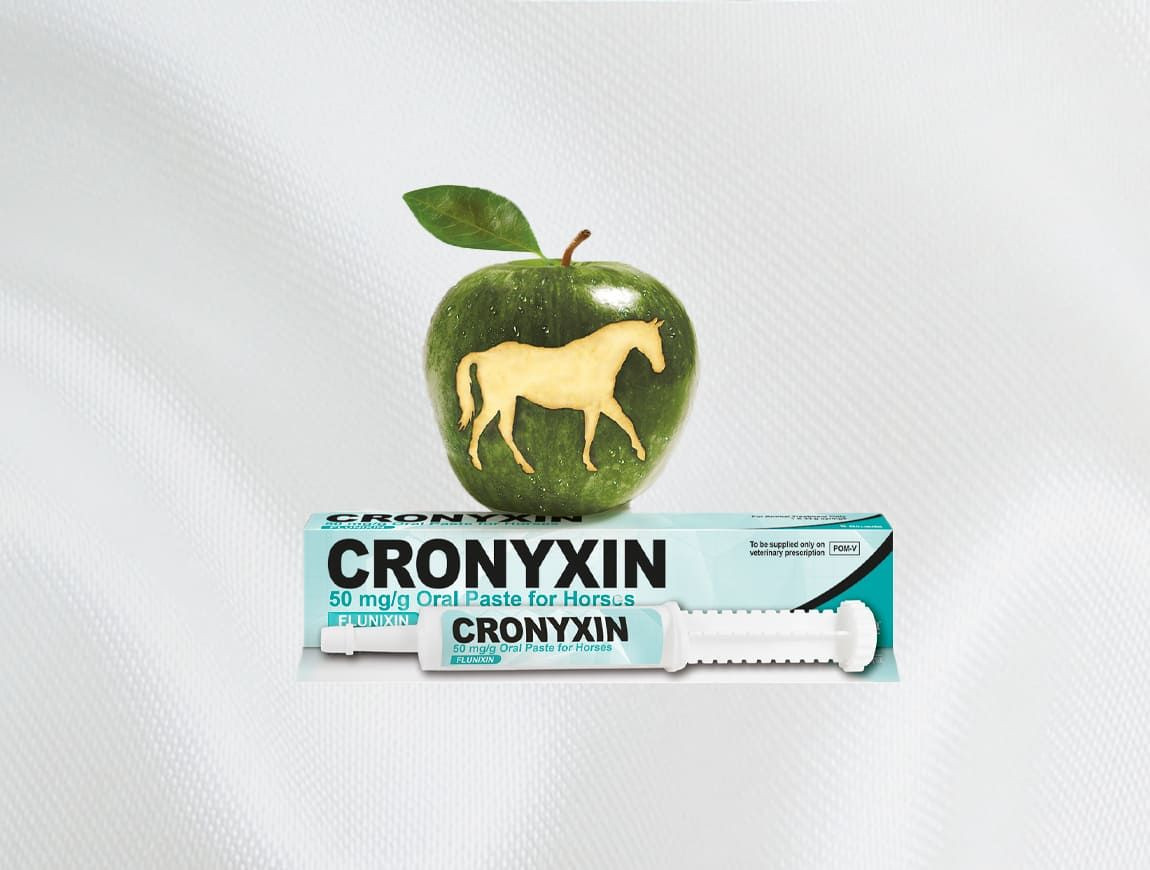 Bimeda Ireland are delighted to launch the newest addition to their equine range- Cronyxin Oral Paste for Horses.

Cronyxin Oral Paste for Horses contains 50mg/g of flunixin, and is licensed for the treatment of acute inflammatory musculoskeletal disorders in horses. The product is apple-flavoured.

This product comes in a convenient flexible-dose 33 gram syringe to allow for ease of dosing, as the plunger is graduated to give set doses corresponding to 100kg body weight per graduation. Cronyxin Oral Paste has a 15 day meat withdrawal; allowing for use in animals which have not been signed out of the food chain.

To view or download our Cronyxin Oral Paste data sheet, click here.

For further information on this product please contact your local Bimeda territory manager or call Bimeda on 01 4667900 .
---
Cronyxin Oral Paste for Horses is a POM medicine. Use medicines responsibly.
The full product SPC is available on the HPRA website.