What is Ectofly?
Ectofly, containing 1.25% cypermethrin, is convenient pour on for the control and treatment of a broad range of sheep ecto-parasites.
Indications
For the treatment and control of headflies use T bar Nozzle
For the treatment of ticks and biting lice in sheep use straight nozzle
For the prevention of blowfly strike use the fanspray nozzle
For the treatment of blowfly strike use T Bar nozzle.
Benefits
6 – 8 week blowfly strike prevention
Short 8 day meat withhold period
Contains 48 hour blue dye
Withdrawal Periods
| | |
| --- | --- |
| | Sheep |
| Meat and Offal | 8 days |
| Milk | 5 Days |
Applicator Available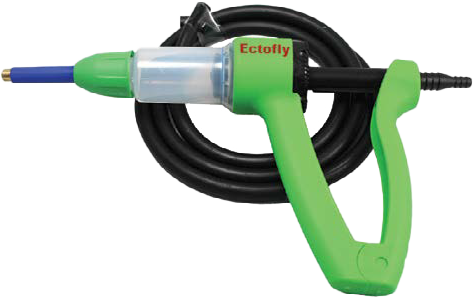 ---
MSDS (Material Safety Data Sheets)
MSDS are available on request from Bimeda. Call Lo Call 1850 51 52 53 or email sales@bimeda.com