30ml Pour On Applicator
8APL004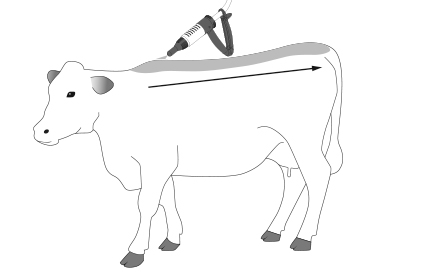 A 30ml Pour On Applicator is suitable for use with Abinex Forte, Bimeprine and Bimectin Pour On.
Administration
Apply the pour-on solution along the backline in a narrow strip extending from the withers to the tail head.
Always refer to product literature for correct administration instructions, before administering any medicinal or nutritional product. If in doubt, contact your animal health advisor or veterinarian.