Cronyxin Injection is Back!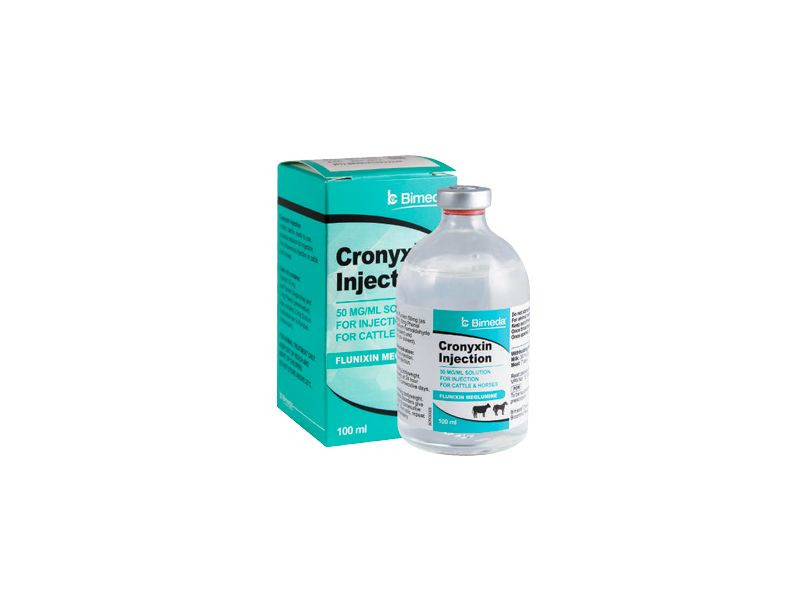 Bimeda is pleased to announce the reintroduction of Cronyxin Injection 50mg/ml Solution for Injection, to the Irish market.

Cronyxin Injection contains 50 mg/ml flunixin (as flunixin meglumine) and is available in a 100ml pack size. The product is licensed for use in cattle and horses and is a POM category medicine.

In cattle, Cronyxin Injection is licensed for the control of acute inflammation associated with respiratory disease, and may be used as adjunctive therapy in the treatment of acute mastitis. In horses, the product is licensed for the alleviation of inflammation and pain associated with musculoskeletal disorders, as well as for the alleviation of visceral pain associated with colic.

Bimeda General Manager Andrew Glynn, commented. 'we are pleased to announce the reintroduction of Cronyxin Injection to the Irish market. Cronyxin injection is an anti-inflammatory which has both anti-endotoxic and anti-pyretic properties. The product offers a short milk withdrawal of just 36 hours in cattle, and a convenient 7 day meat withdrawal period. Cronyxin Injection complements our broad injectable range , which include antimicrobials, anti-parasitics, anti-inflammatories, hormones and vitamins, and we are sure that it will be a useful item in the toolkit of Ireland's veterinary surgeons.'

Cronyxin Injection is currently available in a 50ml pack size, with a 100ml presentation to follow later this year.

For further information on this product please contact your local Bimeda territory manager, call Bimeda on 01 4667900 or visit Cronyxin Injection on Bimeda's website.
---
Full product information can be found on the SPC, which is hosted on the HPRA website.
Cronyxin Injection 50mg/ml Solution for Injection is a POM medicine. Use Medicines Responsibly.