Congratulations to Bimeda's Karen Duffy on Her QP Success!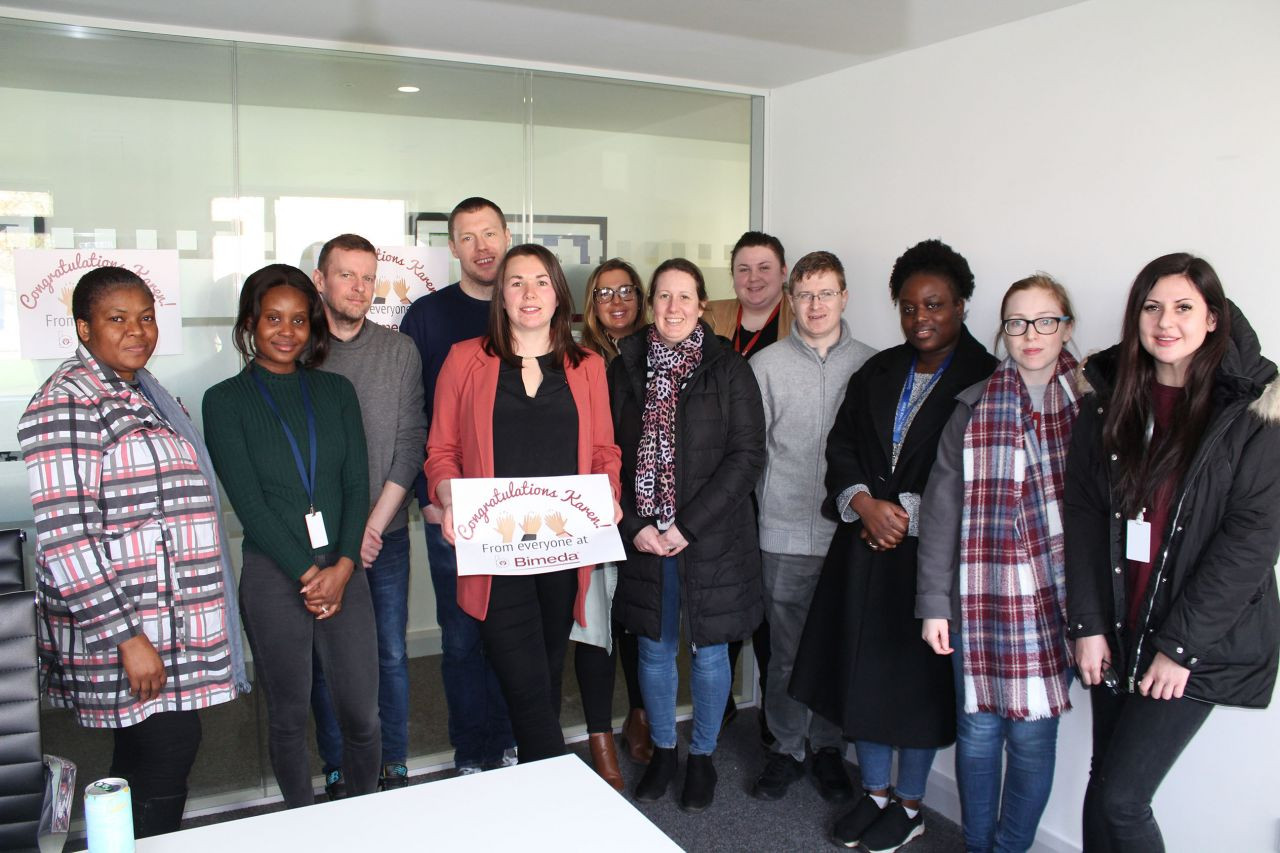 ​The team at Bimeda in Ireland were delighted to come together to celebrate a great achievement by Karen Duffy, Bimeda Quality Control Supervisor, who recently qualified as a QP.
This is an extremely difficult qualification to attain and a fantastic achievement by Karen. The course takes two years to complete and Karen completed the course while continuing to work full time at Bimeda, sacrificing her evenings and weekends to study and complete course assignments. Her success in the course is a testament to her hard work and commitment and all of her colleagues at Bimeda would like to congratulate her on her achievement.
A small 'surprise party' was thrown by Karen's colleagues to congratulate her on qualifying as a QP and Karen made a point of thanking her co-workers for their support and helping to 'keep her sane' over the past couple of years.
In the coming months, Karen will be added to Bimeda's license as a QP and will support our existing QP and Head of Quality, Naomi Doyle.
By accepting you will be accessing a service provided by a third-party external to https://www.bimeda.ie/