Bimeda Ireland Highlight Best Practice For Livestock Nutrition and Parasite Control At Irish Farmers Journal Event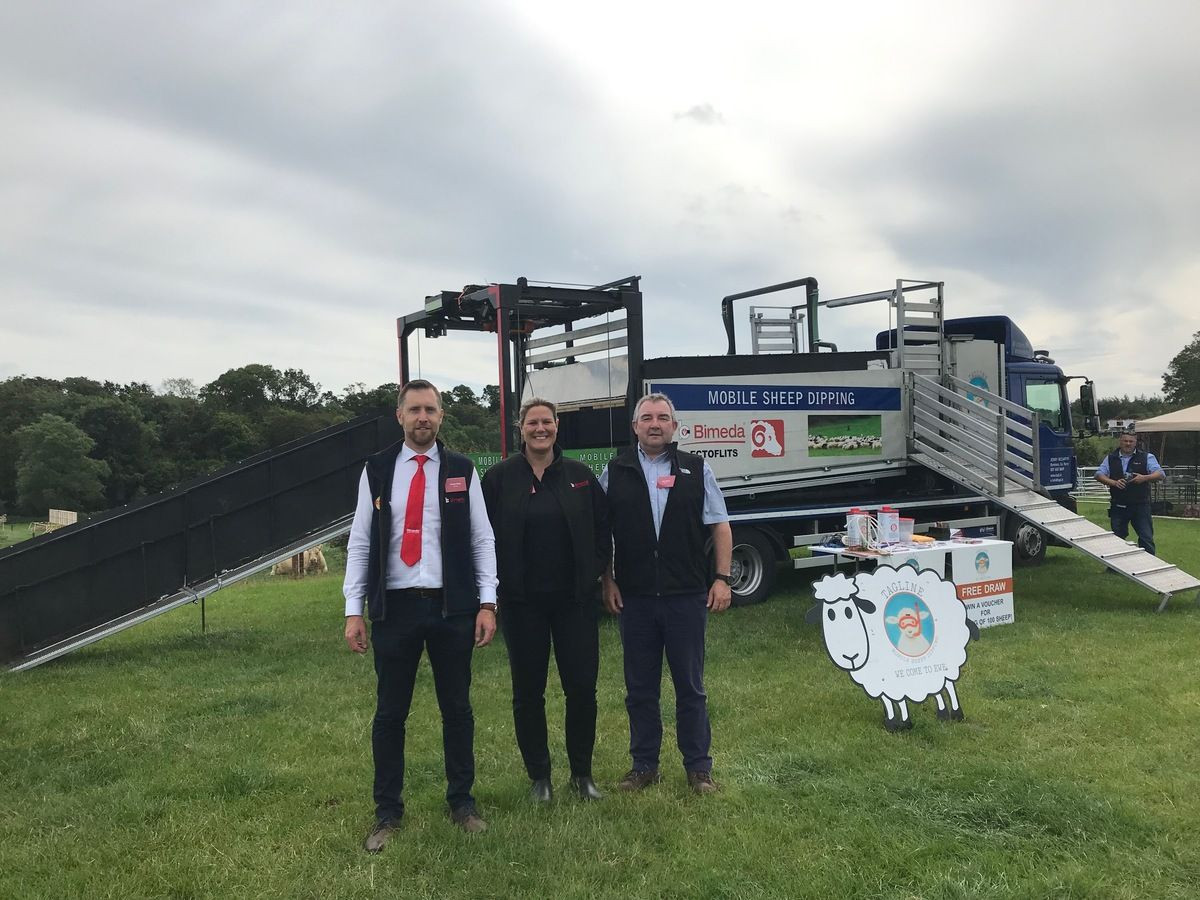 The Bimeda Ireland team were pleased to attend the Irish Farmers Journal Sheep and Beef Event on the Journal's Tullamore Farm this week.
In attendance with Bimeda were two mobile plunge sheep dippers, who gave sheep dipping demonstrations to a very engaged audience.
The Bimeda sales and technical team also talked to hundreds of farmers about best practice for nutrition and for parasite control in sheep and cattle. There was a great deal of interest in Bimeda's Ectoflits Sheep Dip, which is effective against sheep scab, lice, keds and blowfly, as well as in Bimeda's CoseIcure range of trace element boluses.