Bimeda Brazil Manufactures Hand Sanitiser to Help in Fight Against COVID-19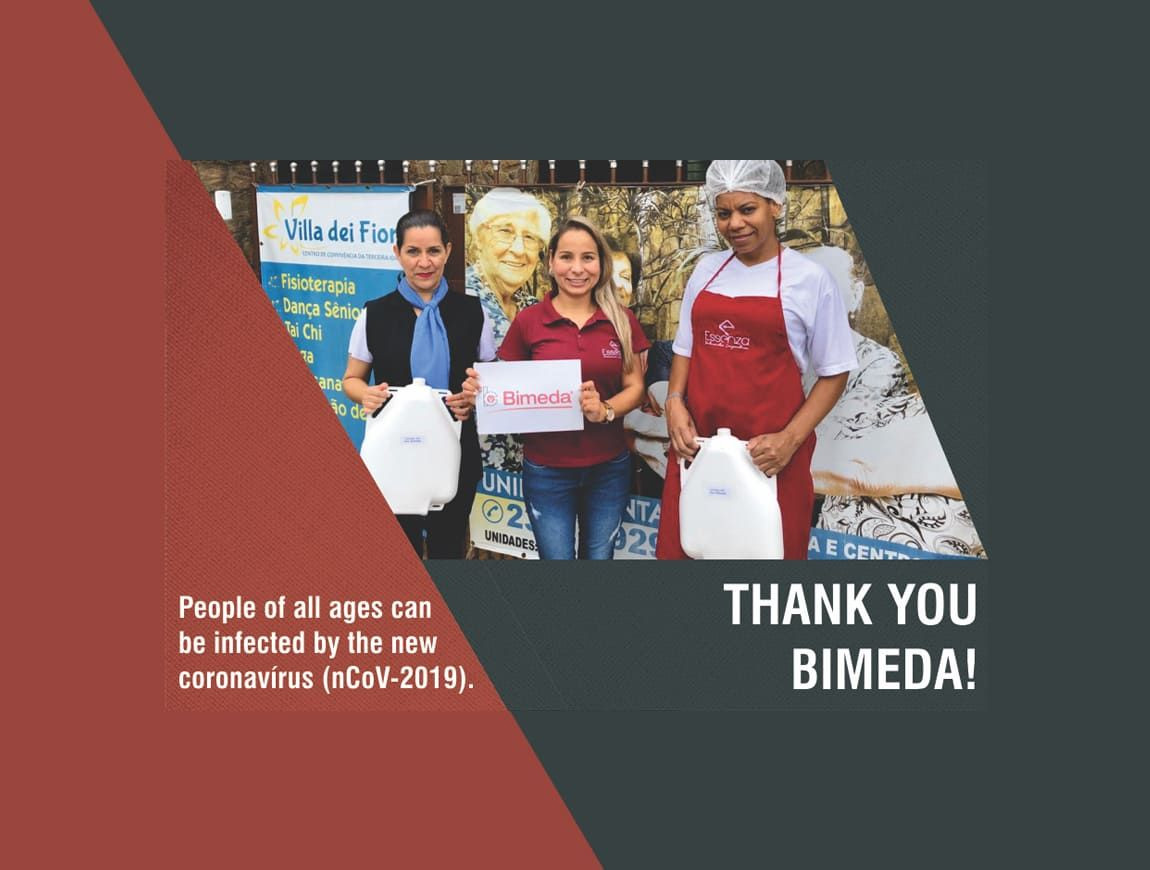 Did you know that although Bimeda was founded in Ireland, we are now a global business with a presence in over 75 countries around the world? Our teams around the globe are working hard to ensure a continuous supply of animal medicines during the COVID-19 crisis. Bimeda products play an important role in ensuring the health, wellbeing and productivity of animals which form a critical part of global food supply and we are committed to ensuring that we can continue to supply the market with these much-needed animal medicines.
In addition to manufacturing Bimeda veterinary pharmaceuticals, our production team in Brazil have been busy finding additional ways to support employees and the wider community at this challenging time. Stephen Hively, Director of Operations for Latin America, told us more:
'Keeping our team safe at work and at home is our priority and we were happy to recently manufacture bottles of alcohol-based hand sanitizer gel, which we gave to each of our employees to take home. As well as supplying sanitizer to the Bimeda Brazil team, we manufactured surplus gel which we gave to local groups. This included donations to the Secretary of Health in Monte Mor, to distribute to all of the local health facilities, and to the Monte Mor "Rescue" First Responders.

We are also pleased to support our restaurant service provider by supplying alcohol to them every week, to allow them to sanitise all of the restaurants which they service in Sao Paulo. This includes various care homes for the elderly, who are particularly vulnerable to COVID-19. We will continue to stay in contact with our local partners to help where we can.

By accepting you will be accessing a service provided by a third-party external to https://www.bimeda.ie/