Bimeda Ireland Electronic Waste Recycling Initiative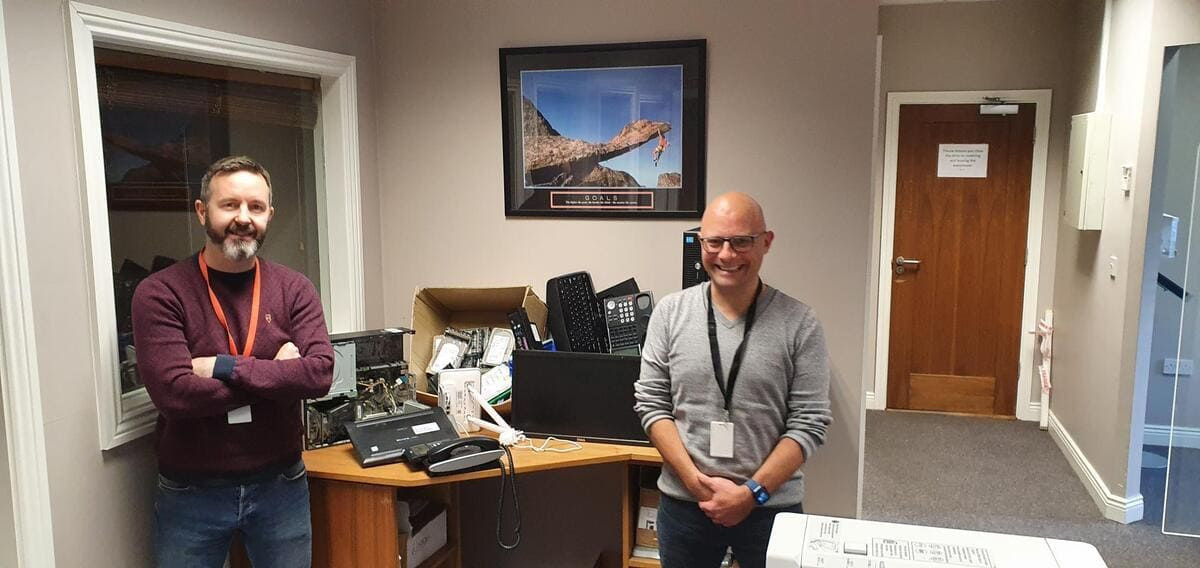 Bimeda is committed to 'proactively looking for opportunities to implement sustainable practices for the management of waste, including recycling, re-using and repurposing waste,'. To support this commitment, Bimeda Ireland recently organised an electronics recycling event for employees at their Dublin sites.
The incorrect disposal of electronic items can be detrimental to the environment, but it can often be difficult to know how to best dispose of old household electronics. To help Bimeda Ireland colleagues responsibly dispose of unwanted personal electronics, Bimeda partnered with a local specialist company, who will recycle devices and components which can be recycled, and will responsibly dispose of any non-recyclable elements.
Over the course of a week, Bimeda Ireland colleagues collected large quantities of personal electronics for recycling, including mobile phones, laptops, keyboards, tablets and more. With thanks to all who organised and participated in this important initiative.