Bimeda Announces Acquisition of Texas Vet Lab, Inc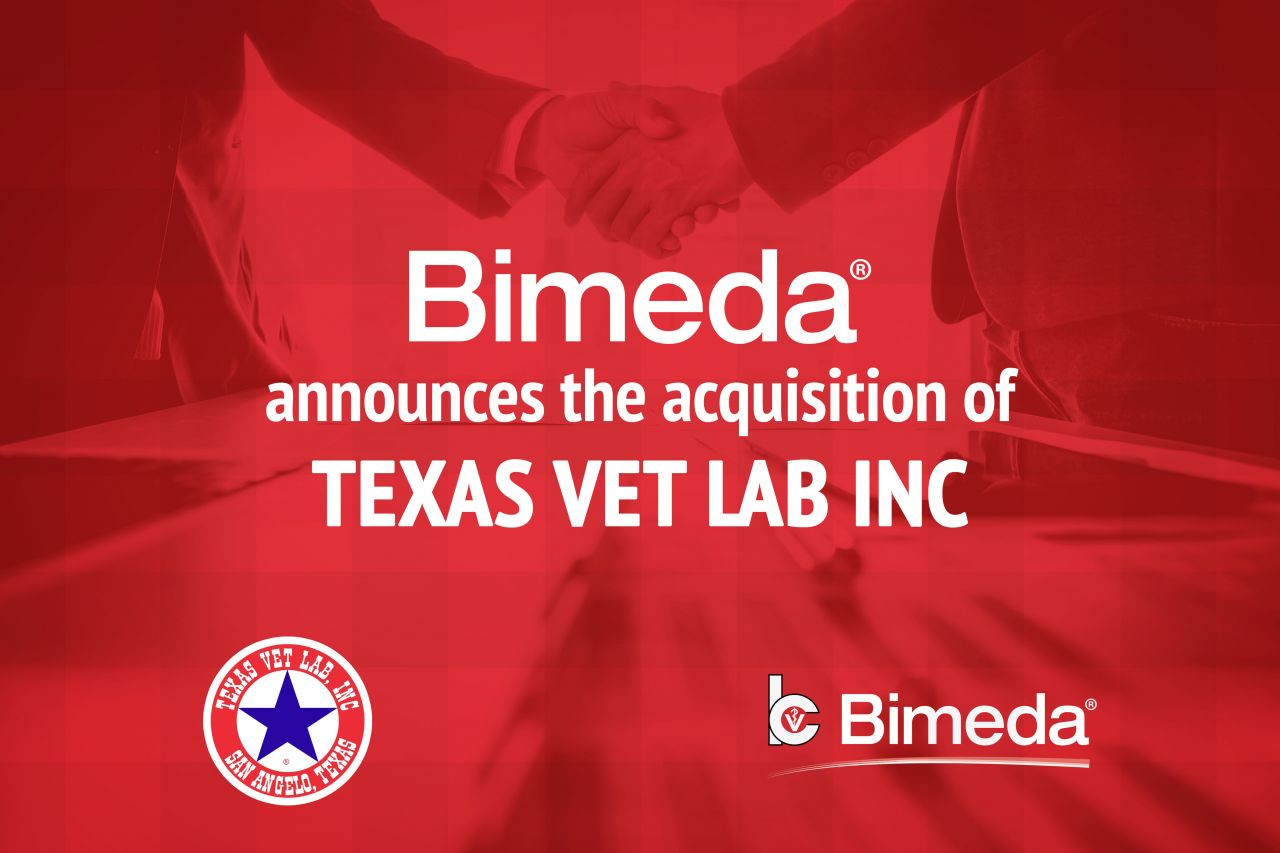 Bimeda is pleased to announce the acquisition of Texas Vet Lab, Inc (TVL). Established in 1977 and located in San Angelo, Texas, TVL specialises in bovine vaccine research and production, with a broad range of live and inactivated vaccines to protect against cattle respiratory diseases.
Company CEO Gavin Tierney, commented; 'the acquisition of Texas Vet Lab marks an important step for Bimeda into the arena of preventative medicine. Following on from the integration of TVL, Bimeda is able to offer our customers a broad suite of both preventative and curative treatment options, including vaccines, antimicrobials, anti-parasitics, hormones, and anti-inflammatories.'
Tierney added, 'TVL also boasts an on-site laboratory, which provides diagnostics for antibiotic sensitivity, as well as virus and bacteria isolation and identification. This will allow us to provide customers with a diagnostics-led approach to the treatment of their animals; ensuring maximum efficacy and rapid recovery from disease.'
The US cattle vaccine market has demonstrated strong annual growth over the past five years and this trend is set to continue in line with the global movement towards preventative medicine, and a more targeted use of antibiotics. Against this backdrop, the acquisition will serve as an important tool for Bimeda's long-term growth strategy in the US.
Dave Cunningham, Bimeda's Chief Commercial Officer for North America, commented; 'Texas Vet Lab is an exciting acquisition for Bimeda. With decades of experience in developing innovative vaccines, the TVL team brings a commitment to quality, innovation and serving the customer which perfectly aligns with Bimeda's own values. We see significant long-term growth potential for the business, and with our substantial planned investments in R&D, Sales and Marketing, we will drive growth for both the existing vaccine portfolio and new product offerings.'