What is Bilovet?
Bilovet is an antimicrobial injection, containing 200mg/ml of tylosin, which is indicated for use in cattle, calves and pigs.
Indications
For infections caused by microorganisms susceptible to tylosin.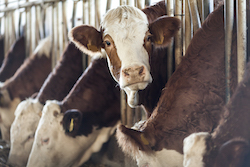 Cattle
Treatment of
respiratory infections,
metritis caused by Gram-positive micro-organisms,
mastitis caused by Streptococcus spp., Staphylococcus spp., or Mycoplasma and interdigital necrobacillosis, caused by Fusobacterium tnecrophorum , i.e. panaritum or foot rot.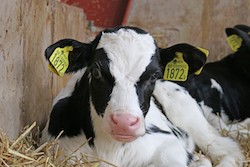 Calves
Treatment of
respiratory infections
necrobacillosis (calf diphtheria caused by Fusobacterium necrophorum)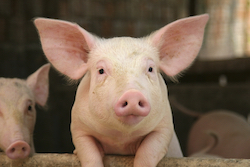 Pigs
Treatment of
enzootic pneumonia caused by Mycoplasma hyopneumoniae, haemorrhagic enteritis, (Porcine proliferative haemorrhagic enteropathy due to Lawsonia intracellularis) erysipelas caused by Erysipelothrix rhusiopathiae and metritis.
arthritis caused by Mycoplasma and Staphylococcus spp.
Benefits
Licensed for cattle and pigs
No refrigeration required
Contains quality tylosin base as its active
Convenient withdrawal periods
Withdrawal Periods
| | | |
| --- | --- | --- |
| | Cattle | Swine |
| Meat and Offal | 28 days | 9 days |
| Milk | 5 days | - |
Pack Sizes
| | | |
| --- | --- | --- |
| List No. | Unit Package | Case Size |
| 1BIL020 | 100 mL | 12 |